Like so many other elements involved in planning a wedding, planning your honeymoon can be stressful, wonderful, exciting and nerve-wracking. Also, like the other elements involved in planning a wedding, you and your spouse-to-be will learn a lot about each other – the good, the bad and the ugly. Sometimes, you feel like what you had always envisioned is drowned out by the opinions of others – the good, the bad and the ugly. You'll be questioning your own judgment, questioning your spouse-to-be's judgment and if you're anything like us you'll get so discombobulated that you don't end up planning anything until seven weeks out from your wedding.
Affiliate Disclosure: Please note, this post may contain affiliate links. Any purchases made through clicking on these links will earn us a small commission at not a cent of extra cost to you. Affiliate links are part of our business model and help keep this site alive. Got concerns? Check out our Privacy Policy and Affiliate Disclosure for more information. Thank you for your support.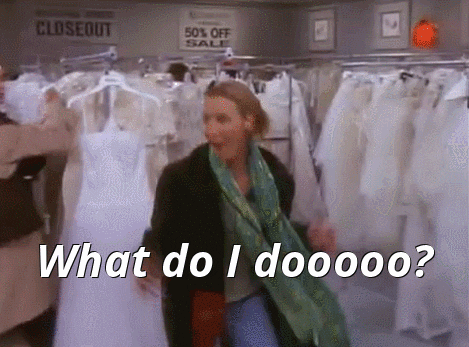 We didn't have a big budget for our wedding or our honeymoon. That said, we still managed to plan an epic two-week adventure, including one week in the US, involving two days at Disneyland Anaheim and one day at Sea World San Diego. We're here to tell you that it can definitely be done. Here's how we cut through the bullshit, decided on what we wanted and planned a theme park junkie's dream honeymoon on a budget.
#1: Work out your budget
This is your numero uno priority. After we had paid off everything else to do with our wedding, we worked with what was left over for the honeymoon. Depending on whether you're a type A or a type B personality, this might work for you too.
We worked out that we had about $8,000 to work with in total. This needed to cover flights, accommodation, entertainment, attractions, travel insurance, car hire, and food. You might have more and you might have less. Don't forget to factor in:
Travel insurance (worth every penny)

Airport transfers (if you're not hiring a car)

Pet sitters/pet hotels if you can't wrangle a friend to do it for you

Car hire

Any travel medications or immunizations

Attractions you want to visit, especially theme parks

Transport costs while you're there (public transport, cab or Uber)

Food

Alcohol

Tipping (especially if you're going to the USA)

The exchange rate (if traveling overseas)

Taxes

International roaming charges (best to grab yourself a global SIM or have a talk to your telco company before you go)

Visas and passport costs (if you're like us and have got through your entire life so far without one)
Once you've worked out your budget, stick to it. This is not the time in your life to be sneakily slipping over budget here and there. There will be last minute wedding expenses, or even last minute travel expenses, so keep within your budget and allow a decent buffer just in case.
#2: What sort of honeymoon do you want to have?
If you're here, I'm hallucinating that you want an adrenaline filled theme park adventure or a once-in-a-lifetime trip to a Disney theme park. Brainstorm with your fiancé. Write it down. Maybe like us you want an overseas theme park extravaganza for half and then chill in a tropical beach paradise for the other half. Don't get specific about exactly where in the world you want to go yet. Chunk up and think about the type of experience you want to have first
#3: Where are you prepared to splurge and where don't you mind a budget experience?
We wanted to splurge on experiences while we were in California, so we cut back on everything else. We went with the cheapest car hire, accommodation, and flights (economy on the cheapest ticket we could get). In Las Vegas, we did want to splurge a little bit more on the hotel and food. For that reason, we scaled back on alcohol and experiences because those things are available at quite a low cost and/or free. In Cairns, we wanted to spend time chilling on the beach at the resort, exploring the Great Barrier Reef and drinking bottomless margaritas. Therefore, we chose to spend a little more on our accommodation, alcohol, and experiences and scaled back on food, flights, and car hire.
#3: Budget + honeymoon type + bucket list = dream honeymoon on a budget
Now comes the fun part. Get out your travel bucket list and go through the experiences that match the honeymoon you and your fiancé want. Shortlist a few places and then jump on trip.com and work out if it's possible with the budget you have. Also, research how much "spending money" to allocate person per day in the city you are visiting. We recommend tacking on $5-10 per day as a buffer.
We quickly worked out that we wanted to do LA, Disneyland and Sea World, then do the iconic road trip across the desert for a wild night in Vegas. It was as inexpensive as a trip to Thailand and it was at the top of my bucket list. For the second half of our trip, we wanted to stay in a bungalow on the beach, drink bottomless margaritas and snorkel around a reef. We shortlisted Hawaii, Fiji and Cairns. After some research, we discovered Cairns in our own backyard was the perfect fit within our budget.
For you, you might not quite be able to go to LA. But perhaps flights to Hong Kong are cheap at the moment and tickets to Hong Kong Disneyland are only $64. Maybe there's a fantastic deal on flights to Japan and you can do Tokyo Disney and Universal Studios Japan.
#4: Avoid getting discombobulated by advice… but keep an open mind
There's an oft-repeated adage that opinions are rather like bottoms. Everybody's got them and most of them are stinky. This is never truer, I've learned from both experience and observation, when you're planning a wedding, planning a honeymoon, pregnant or raising a child. Everybody thinks their way is the best and only way and they will be certain to tell you so. Whilst tips can be helpful, remember that somebody else's idea of a perfect holiday can be your idea of hell.
If you feel overwhelmed with input, an easy way around it is: "Thank you so much for the tip. We've shortlisted a few places that have been on our travel bucket lists for a long time and we'll keep you posted on what we've decided" or "Unfortunately we don't have long for our honeymoon so we've chosen the absolute must-dos that have been on our bucket lists for a long time, but if we find ourselves with extra time we will do our best to check it out".
With all that said, don't completely close your mind off to suggestions. For example, my boss suggested we stay at the Signature by MGM Grand in Las Vegas. It was by far one of the highlights of our trip. Hints and tips can be enriching to your experience. Plus, they can help you save a lot of money. Just research it and weigh up whether your vision for your honeymoon is a match. Thank everyone for their advice (after all, it is given in the spirit of love by people who want you to have an awesome honeymoon), try a few things on and see if they work for you and if they don't, say thank you and move on. You're under no obligation to take people's advice to heart. However, it can't hurt to stay a little open-minded. Keep some tips in the back of your mind in case your plans go awry later.
#5: Research park closures
I have heard the sad story of someone saving all her pennies to go on a once-in-a-lifetime holiday to Disneyland, where she had always dreamed of seeing Sleeping Beauty's iconic castle. She had not really researched park closures before she booked her trip overseas. She rocked up to Disneyland only to find the entire castle completely covered and hidden underneath a drop sheet and scaffolding. It was undergoing refurbishment. Cue understandable disappointment and tears.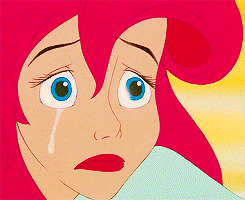 Before you lock in that trip, make sure you research to find out whether the attractions you are visiting will be open when you go. If an attraction closure is a deal breaker for you, you still have some wiggle room to choose a different destination.
#6: Look for hidden gems and don't be afraid to take the road less traveled
Staying in accommodation that is on-resort or within walking distance to your chosen theme park can be expensive. In some cases, it's not necessary. We chose Hotel Pepper Tree, a gorgeous, well-run hotel that was only a 10-minute cab ride to Disneyland for under $100 AUD a night. It had one of the most popular authentic Mexican restaurants in LA right in their parking lot. Breakfast was included, we got our own private courtyard and there were a bus station and supermarket across the street. It turned out to be a little bit further away from Disneyland than we had anticipated but that ended up being better for us. We got to explore a part of LA we would have otherwise never known about if we had been closeted at Disneyland. Read ALL the reviews, then use websites like HotelsCombined to find the cheapest available price for that hotel.
#7: Book six weeks out from your departure date on a Wednesday
Okay, so we didn't know about this tip until AFTER we'd actually booked our trip. Luckily it turned out that we booked six weeks out from our departure date on a Wednesday. This is a travel hack which apparently ensures the cheapest flights. It certainly worked for us. We got flights return from LA for the two of us for under $1400. In fact, the flights for our whole trip cost less than $1600 all up. This included flights to Cairns return and a flight from Las Vegas to Los Angeles. Also, make sure to delete the cookies from your browser before you book. There are little trackers which will actually increase the cost each time you check up on flights.
#8: Pre-purchase your theme park tickets
Many hotels in Anaheim run partnerships with Disneyland and will offer Disneyland tickets when you book. We took this option and booked them with Hotel Pepper Tree when we booked our accommodation. We got a great deal on ticket prices and had the ease of just one transaction to take care of our entire LA holiday. Plus, we didn't have to waste time lining up at the counter to buy tickets on the day. We could just walk straight in, saving lots of time and waiting.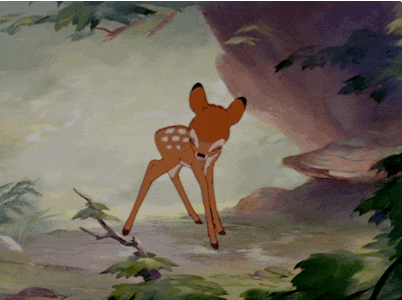 #9: Eat wisely when visiting the parks
There are lots of iconic things to eat at Disneyland but eating in the park can be expensive. We filled up on a buffet breakfast at our hotel in the morning, as it was included in our accommodation. It tided us over most of the day and we were able to subsist on inexpensive snacky things, like hot dogs (which come with a bag of chips), Mickey bagels, corn dogs and churros. For dinner one night we indulged in character dining. The second night we nipped across the road to eat at Captain Kidd's buffet for just $10 each.
At Sea World San Diego, we took advantage of their all you can eat wristbands. We paid a one-time price and used the wristbands to eat free at various locations in the park. We ate so much we didn't even bother having dinner afterwards. Go scouting for deals ahead of time, eat a heavy breakfast outside the park before you go and try to have dinner outside the park too.
#10: Book it yourself
As daunting as it seems, we recommend that you book the holiday yourself. Travel agents can tack on a heap of commission and receive incentives to place bookings with certain airlines or hotel chains. This option may not be the best value for money. We had a few travel agents do up an itinerary for us. The flights were all at weird times, the accommodation was basic and didn't have great reviews on Trip Advisor, and the cost was well above what we budgeted. This didn't seem right to us. We'd done our own research a few nights before and knew we could get a far better deal. Even though we were terrified to book an overseas holiday on our own, with no one to blame and no one to bail us out if it went to hell in a handbasket, we did it and saved literally $1000s (and nothing went wrong).
I will do another detailed blog post on how we did it if you are interested. Let me know in the comments below if this is something you would like covered in more depth.
So, can I book a kickass theme park honeymoon on a budget?
Definitely! With a little pre-planning, a little brainstorming and a lot of dreaming, you can absolutely have an epic theme park extravaganza honeymoon on a budget. Make sure you work out (and stick to) your budget, compare bucket lists with your fiance, do a lot of research on destinations that fit both your budget and your dream honeymoon and veer off the beaten path a little bit. Do something a little bit different to everyone else to create a unique honeymoon experience.
RESOURCES AND FURTHER READING
Need some more inspiration? We ourselves went on an epic theme park honeymoon and can recommend some vendors and tips that made our honeymoon extraordinary.
Where we stayed:
We stayed at Hotel Pepper Tree in Los Angeles and absolutely loved it.
Who we flew with:
We got a phenomenal deal on returns flights to Los Angeles with QANTAS.

Scout your own amazing deal with our partners Budget Air, who are offering $25 off your first booking.
Cover Your Butt
We never go anywhere without travel insurance. Nobody ever travels hoping something will go wrong, but things do, and sometimes you need to get back home in a hurry. We made sure we were fully covered before we left with Tick Travel Insurance.
shop it