We booked our honeymoon to Disneyland on a last minute whim. We were so excited just to be going that we booked nothing in. There were no itineraries, and zero game plan. However, once we got to Disneyland, we were halfway through the first day when a young couple we met on Mickey's Fun Wheel was incredulous we didn't know about all the cool ways Disneyland make your honeymoon extra magical. Here are a few things we found out.
Affiliate Disclosure: Please note, this post may contain affiliate links. Any purchases made through clicking on these links will earn us a small commission at not a cent of extra cost to you. Affiliate links are part of our business model and help keep this site alive. Got concerns? Check out our Privacy Policy and Affiliate Disclosure for more information. Thank you for your support.
#1 Go and tell the info desk that you're on your honeymoon
They'll give you 'Happily Ever After' badges. What's more, you'll get a congratulations phone call from Uncle Mickey himself, plus the rest of the Fab Five.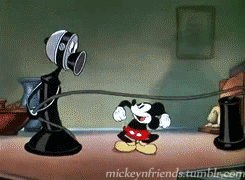 # 2 When you book a character dining experience, tell the maitre d it's a special occasion
We got a special honeymoon dessert at Ariel's Grotto. All our wait staff wished us congratulations as they walked past.
# 3 In fact, all cast members say "congratulations" which is so lovely – it feels like everybody's in on your special celebration
Once your purple badges are on, all the cast members at Disney will wish you congratulations. It's like all of Disneyland is there to celebrate your love. It almost felt like a second wedding day. I really felt like an actual Disney princess getting to have her happily ever after.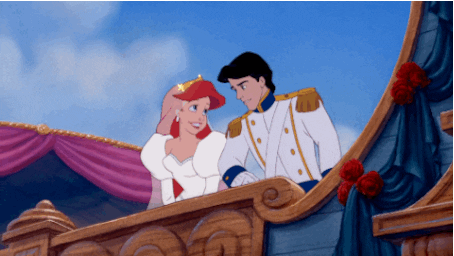 # 4 Just being at Disneyland makes your happy ever after even more magical
Splash out on a dinner and VIP viewing package for World of Color and the fireworks. Hey, it's your honeymoon after all! Disneyland at night time really is a magical fairytale. Plus, there is something that is so romantic and bonding about unleashing your inner child with your new husband, being excited about Disney, roller coasters, and cotton candy.
# 5 You can get the cutest bride and groom souvenirs
We got a porcelain Mickey and Minnie bride and groom. You can also get bride and groom Mickey ears. Disneyland can deliver your precious souvenirs to your hotel if you're staying at the resort. If not, they will send them down to the front of the park to wait for you.
#6 There is actually a Disney holiday wedding registry and it is everything
You can register for a Disneyland honeymoon registry. You can request anything from credit toward a hotel stay to souvenirs. I wish we had known about this! It gives some direction to guests wishing to give a gift beyond just putting some cash in a wishing well, and is a great alternative to a traditional gift registry if you and your husband have already been living together for some time.
#7 Receive a "wedding gift" from Uncle Mickey
If you really want to splash out and are staying at the Disneyland Resort, get in touch with Disney Floral and Gift and surprise your honey with the Romance Package From Mickey and Minnie with Love for $265 USD. You get two personalized robes to keep, LED votive candles in candleholders, 3 full sized h20 bath items, rose petals on the bed and throughout the room and chocolate covered strawberries.
If their fairy tale animated features aren't enough to convince you, we can vouch for the fact that Disney knows from romance! Just being at Disneyland on your honeymoon is absolute magic: but with a few of these extra secrets, you can really take it to next level romance and kick off your happily ever after in the most epic way.
SHOP THE STORY
Enjoy your Disney honeymoon in style and keep the treasured memories for a lifetime.