Yay! You're planning your first trip to Disneyland! If you're anything like I was, I'll bet you're just about peeing your pants with excitement. Disneyland is called the happiest, most magical place on earth for a reason. It's a special holiday experience unlike any other. If you're flying overseas to get there, like we did, it could even be one of those once-in-a-lifetime deals. Plus, Disneyland isn't your garden variety theme park. There's so much to see and do, you kind of need to do your homework before you go. In fact, when you start to chase Disneyland down the rabbit hole of Disney blogs, planning your first trip can start to get a little overwhelming.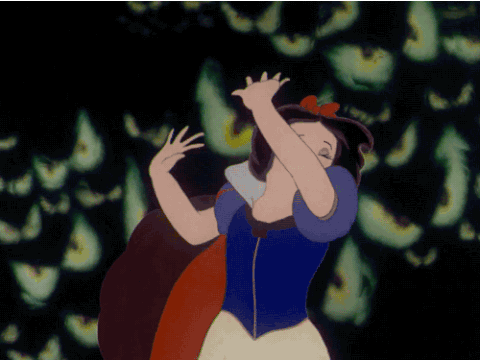 Don't panic!
We did very little planning before we set off on our 2-day trip to Disneyland and were still able to cross off most of our bucket list. Your plan for your Disney trip can be as in-depth or as loose as you would like it to be. However, there are a few important things to know before you go which will help you get the most out of your trip, whether you're going for two days or a week.
Here's what you need to know.
Affiliate Disclosure: Please note, this post may contain affiliate links for your convenience. Any purchases made through clicking on these links will earn us a small commission at not a cent of extra cost to you. Affiliate links are part of our business model and help keep this site alive. Got concerns? Check out our Privacy Policy and Affiliate Disclosure for more information. Thank you for your support.
The Important Bits
The Disneyland Resort is located in Anaheim, Orange County, California, about 40 minutes' drive away from Los Angeles. The entire resort occupies 500 acres, or 2 km of land area, with Disneyland Park being 84 acres (34 ha) in size and Disney California Adventure being 72 acres (29 ha).
The resort has two theme parks: Disneyland Park and Disney California Adventure, three official Disney resorts and a shopping precinct, Downtown Disney. The precinct surrounding Disneyland has further accommodation options (many of which, whilst not Disney resorts, are Disney's preferred 'Good Neighbour' hotels for guests), and dining options.
The original park, Disneyland Park, opened in 1955 and is the first and original Disney park envisioned by Walt Disney himself. It includes eight (soon to be nine) themed areas:
Main Street USA

Fantasyland

Toon Town

Tomorrowland

Frontierland

Adventureland

New Orleans Square

Critter Country

Star Wars: Galaxy's Edge (coming soon)
Disney California Adventure is the newer of the two parks at the Disney resort. It was opened in 2001 and includes seven themed areas:
Buena Vista Street

Hollywood Land

A Bug's Land (now shut down to make way for Marvel Land)

Cars Land/Radiator Springs

Pacific Wharf

Pixar Pier

Grizzly Peak
Both parks are filled with Disney magic for the young and the young at heart and contain something for everybody. We would suggest you go to Disneyland for the nostalgia, for the family-friendly rides and to relive the wonder of your childhood. Go to Disney California Adventure for the thrill rides, the ambiance and more to do "for the big kids".
Case in point: me, being the ultra-die-hard-Disney fan I am, if I had to choose one or the other would have picked Disneyland as my favorite of the two parks. Greg, who isn't as Disney mad as I am, preferred California Adventure with its more mature rides, theming and dining options.
Each park has its own magic and charm and both parks provide something for everyone. We highly recommend you make time to see both during your visit.
Where should I stay?
You have three options when it comes to accommodation for your Disney trip:
Stay onsite at Disneyland Resort

Choose nearby accommodation at one of Disney's Good Neighbor hotels

Stay offsite in proximity to Disneyland
Staying Onsite at Disneyland Resort
Disneyland Resort has three hotels to choose from.
Disneyland Hotel: Disney's original hotel, themed with classic Disney magic touches. Rooms range from single king bed guest rooms right through to luxury signature suites. Choose from standard, pool or Disneyland views. It features three swimming pools, five restaurants and character dining at Goofy's Kitchen for breakfast, lunch, and dinner. You might even bump into a character or two in the lobby! Rooms include Disney channel, ESPN and free wi-fi. It provides entry to the park via the Disneyland Monorail.

Disney's Paradise Pier Hotel: This hotel features a laid-back, Californian beach boardwalk theme in keeping with the theming of California Adventure. Rooms range from single king bed guest rooms to family suites. This hotel features just one pool, a scenic rooftop pool complete with water slide, from which you are able to view Disneyland's fireworks displays. Select rooms offer panoramic views overlooking Pixar Pier. The hotel features two restaurants and character dining at Surfs Up! Breakfast with Mickey at PCH Grill. Rooms include Disney channel, ESPN and free wi-fi. It provides entry to the park via the Disneyland Monorail.

Disney's Grand Californian Hotel & Spa: For a luxurious, premium stay with more mature theming, Disney's Grand Californian features an opulent American Craftsman theme. From single king bed guest rooms to ornate signature suites, the accommodation options are exquisite. It features three swimming pools, live piano music, an ambient fireplace complete with rocking chairs and even its own magical forest courtyard. There are four award-winning restaurants and character dining for breakfast at Storytellers Cafe. It is also the only Disneyland hotel with its own spa. Rooms include free wifi. Disney's Grand Californian is also the only Disneyland hotel with private entry to Disney California Adventure.
The perks of staying onsite at an official Disney hotel:
Early entry into the theme parks for guests who hold a ticket

Walking distance to the theme parks

Wake up call from a Disney character, so you can be sure not to miss out on an early start to the day

Going shopping at Disney? If you're staying onsite, you don't have to carry your shopping with you all day. The cast members will arrange for it to be sent back to your hotel, so it will be there waiting for you when you get back.

Charge purchases and most meals to your room for easy payment.

More character dining opportunities

And of course, that unbeatable Disney service with a smile you have to experience for yourself to believe.
Staying nearby at one of Disney's Good Neighbour Hotels
Whilst staying onsite at Disneyland is an undoubtedly magical experience, if you're on a budget it's not always the most economical option or the most suitable for your particular needs. Fortunately, there are many other hotels within a short distance to Disneyland (some even closer than the official Disney hotels), from which to choose. Disney has approved a select number of these resorts as "Good Neighbour Hotels" on two criteria: good quality and close proximity to Disneyland. They are in partnership with Disney and can even be booked through Disney travel agents. Choose from a range of 40+ options available depending on your budget and own needs.
Value Options:
Moderately Priced Options
Superior Hotels
Suite Hotels
The benefits of staying at a Good Neighbour Hotel:
Close proximity to the Disney parks – some even closer than the official Disney hotels

Don't expect Disney theming, but some hotels do have a few little Disney flourishes – such as the mouse-shaped pool at Holiday Inn Anaheim, or the view of the fireworks from the pool area at Camelot Inn.

Save money and still be walking distance to the parks – depending on which category you choose from, room rates can be cheaper than the official Disney hotels, and some hotels offer special deals, such as buy three nights, get one free.
Staying offsite in close proximity to Disneyland
The third option is to go independent and stay offsite to Disneyland, commuting into Disneyland via taxi or public transport. This is the option that we went for. We saved a tonne of money as our room rate was under $100 per night, our room was beautiful and it was central to other attractions as well as Disneyland. We were only a short cab fare away from the front door of Disney, little walking required. Choosing somewhere offsite opens up your options significantly and allows you to choose accommodation that is perfect for your needs, itinerary and budget.
We like to go to a hotel booking site such as trip.com, punch in our destination and our dates of travel and scout out the best deals. However, if you want our recommendation for offsite Disneyland accommodation, we cannot recommend Hotel Pepper Tree highly enough. It was affordable, the rooms were beautiful and we were central to many of Anaheim's attractions and beaches.
Related article:
When Should I Go?
You really do have to choose your poison when it comes to experiencing Disney. September and February are typically the quietest months, but beware that Disneyland takes advantage of the quieter months by closing attractions down for maintenance.
On the other hand, holidays, Spring Break, Summer Break, Halloween and Christmas to New Years are the most crowded times for the parks. There are often mammoth crowds to contend with during these times.
The word on the grapevine is that Disney has put measures in place to even out crowd numbers in recent times. We can vouch that it wasn't too busy at all when we went in October 2015, but rumor has it numbers have really spiked since then with Mickey's Halloween Party becoming bigger than Ben Hur.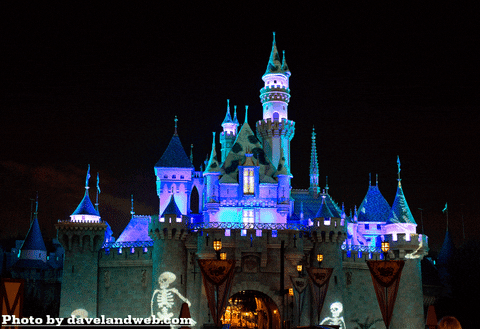 With that in mind, we suggest you go when it best suits you and make the most of the time you have. Booking your visit mid-week, especially during these peak times, will give you a bit of a reprieve from peak periods and is the best way to ensure you can maximize your time at Disneyland.
Whilst Los Angeles has a reputation for having a year-round summer, don't forget to pack warmer clothing! It can still get mighty cold in winter, particularly in mornings and evenings. Just as a ready reference for temperatures to expect:
Winter: Average minimum 8.8 C – average high 21.5 C
Spring: Average minimum 12.1 C – average high 24.2 C
Summer: Average minimum 17.5 C – average high 29.7 C
Autumn/Fall: Average minimum 14.3 C – average high 27.5 C
Whilst holiday celebrations at Disney do draw the crowds, the extra decorations and theming for holidays is truly a special sight to behold and adds a whole new dimension to Disney magic! We didn't even know they did Halloween when we went and it was a delightful surprise! We do recommend experiencing it, despite the higher crowds at these times.
Halloween Time at Disneyland runs from September to Halloween on 31 October and includes extra theming and special shows and events, including Mickey's Halloween Party. Mickey's Halloween Party is separately ticketed and is after dark, giving youngsters and their families the opportunity to dress up in costume and trick or treat around Disneyland.
Christmas/Holidays at Disneyland runs from November through to early January. The decorations start going up right after Halloween is finished. There is a special fireworks show and Christmas themed parade and Sleeping Beauty's castle is decorated in shimmering icicles and lights. Several rides also undergo a special retheming just for the holiday season.
Important Tip: Make sure that you research park closures before you go. Often rides and sometimes even whole areas will be closed for maintenance/re-theming. Oh my God, imagine if you'd dreamed of seeing Sleeping Beauty's castle at Disneyland your whole life, finally booked your tickets and got there to find it under a big drop sheet?! This actually happens to people – a LOT. Don't leave checking attraction closures out of your planning phase when you're deciding the best time to go.
For how long should I go?
This is absolutely up to you. Some say you can get it done in a day, others say you need weeks. It really depends on the type of experience you want to have at Disneyland, the time of year you go, whether you're the "on the go"traveler or the "laid back and cruise" type of traveler, and what you want to see and do.
We would recommend a minimum of two days – roughly one at each park. This was all we had at Disneyland. People told us we were mad, but with a bit of smarts, we got a lot done in those two tiny days.
Related Article:
Note: We recommend a minimum of two days as a couple with no kids. I don't think it would be so easy to do Disneyland the way we did it if we were in a larger group with different priorities, or if we had kids. In that scenario, we would have needed at least three days there to fit in extra restroom breaks, naps, and room for the "kiddie" stuff we zoomed past.
Also, don't just book in enough time to visit Disneyland and then leave LA straight afterward. That would be a HUGE mistake. We stayed five days total in LA and we hardly scratched the surface! In fact, if we had had more time up our sleeves we would have stayed even longer. There is SO much to see and do in southern California, so allow a few days either side of Disney to explore your surroundings. There are other theme parks (Sea World San Diego, Universal Studios, Lego Land and Knotts Berry Farm), the exciting hustle and bustle of Downtown LA and Hollywood, and California's iconic beautiful beaches that you simply cannot miss out on while you're there.
Related Articles
How much should I budget?
Again, this is totally up to you and it depends on the experience you want to have, your priorities and how far you can stretch your savings. We were able to do our whole Disneyland holiday for under AUD $5000, including our airfares and accommodation. This may seem like an expensive trip to some and a budget trip for others. We found this budget gave us flexibility and comfort, provided we cut back in a few areas. We were still able to experience the "best bits" of Disney: like character dining and traditional snacks and souvenirs without blowing out our budget by shopping around for accommodation and airfares.
Just to give you a rundown of some basic expenses:
Transport: This depends entirely on your location. If you're lucky enough to already live in the USA/ California, then your transport costs will probably be a lot less than ours. If you live in Australia, as we do, then you can expect to pay somewhere in the vicinity of $750 to $2000+ p/adult for your airfares, depending on the time of year you choose to go and the class you choose to fly in. Note that whether you rent a car or bring your own, it costs USD$20 per day to park at a Disney hotel.
Hotel: Depending on where you choose to stay, you can choose from budget accommodation all the way through to luxury. Our hotel, about 10 minutes' drive away from Disneyland, set us back less than A$100 a night. By contrast, rates for Disney's Grand Californian start at $736 a night.
Park Tickets: This depends on how long you're going for. We highly recommend purchasing park hopper tickets (see why below) so that you're able to move between Disneyland Park and California Adventure easily. A 2-day park hopper ticket for an adult costs $260. A 5-day park hopper ticket for an adult, with Magic Morning access, costs $370.
Dining: We spent $169 USD (A$224) over two full days in food. This worked out to be about $42 USD per person, per day. We blew this out by splurging on a character dining experience at Ariel's Grotto, which cost $97 for both of us. Small snacky things, like hot dogs and Coke, will set you back $7 pp.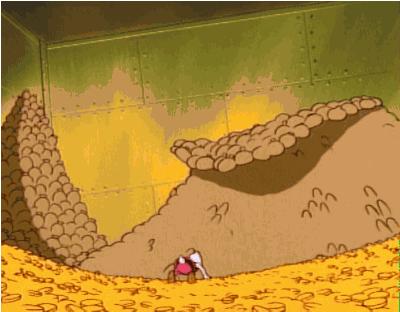 Your best bet is to sit down with your dates and work backward to determine how much you can save between now and then and plan it all out. Need help? We have a theme park budget planner that might be just perfect. Subscribe to our mailing list to get it.
Related:
Tips for First Timers to Make the Most of Their Disney Days
Now that you know the basics, it's time for the most important part: how to make the most of your Disney experience. Don't try to take everything on board at once, just try a few things on and see if they work for you. Here's what really worked for us (and what we wished we'd known).
Don't forget to order your FREE planning DVD
Did you know that when you're planning a trip to Disneyland you can order a FREE DVD to help you plan your trip? Plus, Disney has a bunch of planning videos to watch online. Order your DVD here and watch the free videos here.
Buy your tickets online/before you go
This will save you at least an HOUR of time standing at the gate, watching everyone else walk in and have fun while you stand there in the hot sun, waiting… waiting.
When you buy your tickets online, you can bypass the crowds and go straight to the entrance after passing the security checks. Yay!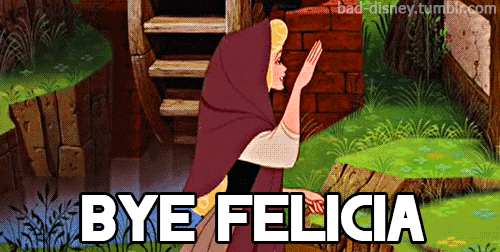 Purchase a Park Hopper
Yes, it really is worth it. And get the full Park Hopper ticket, not just the one park per day ticket. We loved this because we could move freely between the parks depending on where the crowds were and what shows we wanted to see. For instance, we'd planned Disneyland on the first day but I'd wanted to see the fireworks. However, when we got into Disneyland and checked the map, we discovered they weren't on that day because of Mickey's Halloween Party, but World of Color was on at California Adventure.
Too easy! We simply spent the day at Disneyland and moseyed on over to California Adventure in the late afternoon. We did the following day in reverse: spending most of the day at California Adventure before heading back to Disneyland to watch the Main Street Parade, cross a few extra rides off the bucket list and watch the fireworks.
Absolutely worth it and necessary, in my opinion, to go the Park Hopper route.
Get There SUPER EARLY
Are you the type who likes to relax on your holiday? Just take the day as it comes? Sleep in, wake up, have a lazy breakfast, and head out for the day around mid-morning/lunchtime?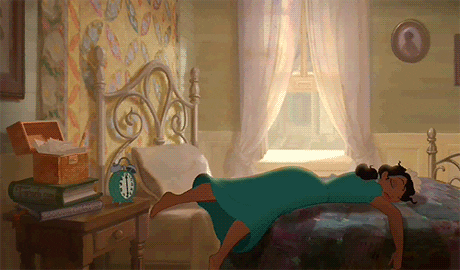 I have some bad news for you.
When it comes to maximizing your time at Disneyland, the most important thing is this: the early bird gets the worm!
You will get more done in the first two hours of the park opening than you will all day. Trust us on this, we know. This is how we were pretty much able to walk straight onto rides like Splash Mountain, the Mad Hatter's Tea Party and Tower of Terror – we did them first thing in the morning.
There are very few people at Disney first thing in the morning, but the crowds tend to pick up as the day wears on. Late afternoon, the crowds dwindle again before picking back up again at night. Make the most of this trend by getting to the park early. You can always head back to your hotel in the afternoon for some chill out time when the crowds become too much later.
Make Use of Fast Passes
We didn't. We kind of didn't know they were a thing. I mean, we saw them around but we hadn't really researched them. We assumed they'd be a similar sort of deal to the theme parks here on the Gold Coast in Australia, where you usually have to pay a premium price to get any sort of queue skipping privileges. As such, instead we just made up a rule. If the wait time for a ride was longer than 45 minutes, we gave it a miss and came back to it later. We were eventually able to get onto most rides. We only missed out on two our whole trip. But we might have gotten to experience them if we'd known about Fast Passes.
Here's how it works: you choose one of the Fast Pass attractions at the Fast Pass kiosk, insert your ticket and it will spit out a time to line up at that attraction. You simply need to make sure you're at that attraction at the time allotted on your Fast Pass and you can walk straight on, bypassing the lines. Note that you can only use your Fast Pass at the time allocated on your ticket and you can only hold a Fast Pass for one attraction at a time.
Don't forget about your First Timers Badge
We didn't know about these until halfway through our first day, when a lovely young couple we met on Mickey's Fun Wheel exclaimed "Where are your badges?!?!" when we told them it was our first time. Head to the info desk at the front of the park and mention that you're first timers and you'll get a special badge – and a few happy little surprises from the cast members.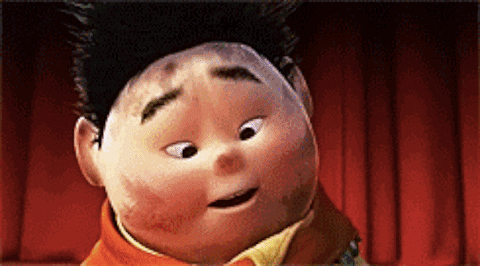 On a related note, tell them if it's a celebration
We were at Disneyland on our honeymoon and again, had no idea about the badge situation. The same couple who told us about the badges also urged us to ask for special honeymoon badges, and to make sure to tell the cast members it was our honeymoon. At our dinner at Ariel's Grotto, the cast members surprised us with a beautiful congratulatory dessert. Throughout the rest of our trip, cast members would wish us congratulations – and we even got a phone call from Mickey Mouse! Disneyland really do go out of their way to make sure every guest feels special – and that's what sets them apart.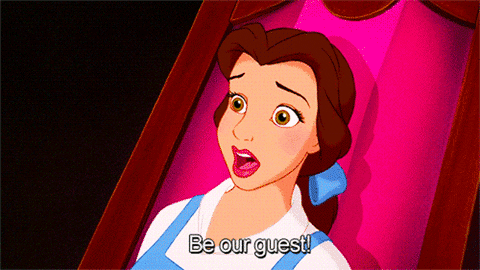 Related Article:
Download the Disney Mobile App
There was no such thing yet when we went, but man it would have saved us a bunch of time if we'd had it! Apart from a bunch of other features to make your day at Disneyland easier to plan and even more fun, you can slice the wait times for attractions by pulling up an attraction you want to ride and seeing how long the queues are before you race across the park to it.
Prioritise the Must-Do Attractions
I've been dreaming of a Disneyland trip since I can literally remember. Knowing which rides I most desperately wanted to go on was, therefore, a piece of cake. I simply refused to leave Disneyland without doing Splash Mountain, Space Mountain, Big Thunder Railroad, Pirates of the Caribbean and Tower of Terror. We made those rides a priority on our to-do list and crossed them off first. The others we got to do after those were just bonuses!
Make a note of desired show times, and don't leave them to the last minute
If there's a show you really want to see (like the Main Street Parade, World of Color, or the fireworks), set an alarm in your app for an hour before they start to think about your game plan. Most of the throngs of other people at Disneyland also want to see those shows and they also want a good seat. If you want a good viewing point, it's no good rocking up five minutes before the show starts, unless you're tall. Like, really, really tall.
We got fantastic views of the Main Street Parade, World of Color and the fireworks but we did our homework. We got a good seat on Main Street 30 minutes before the parade even started (we bought a corn dog to munch on while we waited). For World of Color, we bought a VIP dining package at the now-gone Ariel's Grotto.
For the fireworks at Disneyland Park, we got there an hour before they started. By the way, we weren't the first ones there at all. In fact, we still had to eke out a tiny little spot up toward the front.
The only way to ensure good seating for these shows is to prioritize them and keep track of time so that you can ensure you get a good spot.
Don't Shop Until After Disneyland Closes
We actually didn't know about this when we were there, which meant we walked around all day with arms laden down with souvenirs. Well, we were silly sausages, because as it turns out all the shops on Main Street are open for a full hour after Disneyland closes. This means two wonderful things:
No wasting of precious time by shopping through the day when you could be exploring the parks

You can head straight to your car or back to your hotel with your purchases as opposed to you lugging them around with you all day.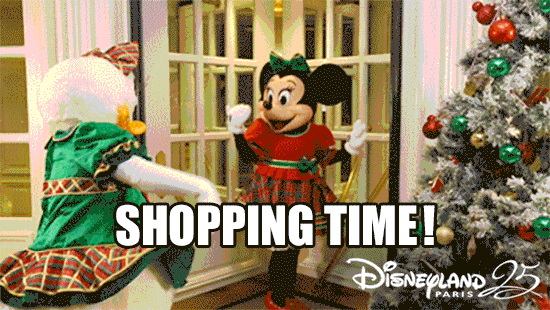 You Can Bring Your Own Food
We didn't know about this either! In Australia, bringing your own food and drinks to a theme park is usually a big no-no, unless it's bottled water. We'd just assumed Disneyland would be the same.
For us, sampling all the delicious food at Disneyland was an important part of the experience. However, if you are a family on a budget and don't mind so much, you can bring your own snacky snacks and drinks into the park and save a bunch on food and overpriced drinks.
Don't Over Plan
Important words: never so important as at Disneyland. There's just so much to experience that it's waay too easy (and so very tempting) to book up your family's day to the eyeballs. Before you know it, you'll be madly dashing from one attraction and Fast Pass to the next, back in the other direction for a show, and then off again to character dining.
But in such a schedule, where's the room to stop and breathe in the scents of Main Street? What if, as you're running between Fast Passes, your all-time favorite character randomly walks by and there's not even a queue to get a photo with them? And where, in all that hubbub, will you find the time to stop, look around, take in the unparalleled ambiance of Disney's theming and think to yourself:
Holy shitballs, I'm. Actually. At. DISNEYLAND.
That connection to your inner child who dreamed of the moment she/he would finally get to stand before Sleeping Beauty's castle is an experience you will never EVER forget. So soak in every last magical second. The day goes by in a blink as it is: even if, like us, you didn't plan anything at all.
Disneyland is supposed to be the happiest place on earth: not really synonymous with regimented structure and stress. That's what work is for. The magic of Disneyland is, to an extent, best experienced by going in with a good idea of what you want to experience and letting the day unfold around you. So plan a little … but not too much. Don't forget to give magic some room to happen.
P.S. If you're planning a Disney trip soon, we just know you'll love our Theme Park Budget Planner and Savings Guide. Save effortlessly for the trip of your dreams without having to stick to a boring, rigid budget. It's yours FREE when you subscribe to our mailing list. Click here to get it now.
SHOP THE STORY