Like many Marvel fans I am as high as a kite after seeing Avengers: Endgame. I laughed, I cheered, I screamed, I sobbed, I cheered, I smiled, I cried, and then I cheered again. It was the most exciting roller coaster I've ever been on. There was even a looong line to get on.
But I digress. Without mentioning spoilers, Endgame really is the end of an era and it's no secret that it marks the end of the story arc for several (to remain unmentioned) characters in the series. To commemorate the exhilarating conclusion of this epic journey, and satisfy our saga nostalgia at the same time, we're releasing a series on filming locations from the MCU you can actually visit.
We're kicking off this series where the MCU saga began in 2008: with one of my all time favorite Marvel superheroes, Iron Man, starring Robert Downey Jr as the titular Iron Man/genius-billionaire-playboy-philanthropist Tony Stark.
Despite a fair chunk of the story taking place in Afghanistan, Iron Man was shot almost entirely in California, with the exception of one scene which was filmed in Las Vegas, Nevada. In this list, we're going to show you how you can visit the settings of many of the key scenes in the film.
Affiliate Disclosure: Travel Popcorn is a participant in affiliate programs, including the Amazon Services LLC Associates Program. This page may include affiliate links that will take you to an external website. Any purchase you make after clicking on one of these links will earn me a small commission at not a cent of extra cost to you. Concerned? Need to know more? No problems. Head to the Privacy Policy and Affiliate Disclosure for more information.
Alabama Hills, California
Kunar Province, Afghanistan
As Tony Stark travels through Afghanistan in a military convoy, he's ambushed and kidnapped by the Ten Rings Terrorist Group. This scene was, in fact, filmed at Alabama Hills, California, on Route 395, about a 14 minute drive north of Lone Pine. The scene where Stark demonstrates his Jericho missile to the US Army is also filmed here.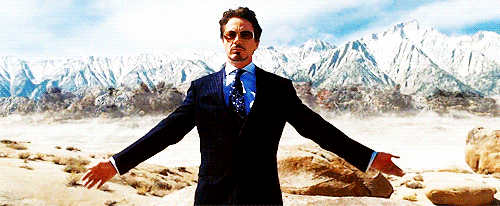 Now, this isn't the Alabama Hills' first rodeo with Hollywood: in fact, it's been the location for over 350 films since the 1920s, including one of my all time favourite Westerns, How the West Was Won. It's also a popular location for camping and hiking with unique rock arch formations and breathtaking views of the Sierra Nevada mountain ranges.
With its beautiful natural landscape, Alabama Hills is a popular place for hiking and camping (camping here is even free). For Western movie lovers, the Museum of Western Film History is just 14 minutes away in Lone Pine.
Caesars Palace, Las Vegas
Apogee Award Ceremony & Casino
The sequence where Tony is too busy playing the craps table to accept an Apogee Award is filmed at Caesars Palace in Las Vegas – the only location for Iron Man not filmed in California.
Caesars Palace is an iconic and beautiful 50+ year old Las Vegas hotel and casino, and we were lucky enough to briefly explore the casino during our trip to Las Vegas in 2015. It's been used as a film location before, notably for The Hangover ("Did Caesar live here?") and Frank Sinatra first performed here in 1968. More recently, superstars like Celine Dion, Jerry Seinfeld, Rod Stewart and Mariah Carey have headlined resident shows in this hotel.
Point Dume, Malibu
Tony Stark's Mansion
No matter how rich you get, you'll never be able to buy Tony Stark's house, and that's because it never actually existed. The house's high-tech opulent interiors were sets constructed on a studio lot. However, you can visit Point Dume Bluff, Malibu, where Tony's mansion was added in via CGI.
Located 20 minutes north west of Malibu, Point Dume overlooks an incredibly picturesque expanse of Californian coastline. Hiking to the summit is just over half a mile and from there, you can take in the spectacular views and pretend just for a moment that you're as rich as Tony Stark.
Point Dume Beach down below is relatively untouched, rugged and pristine. For adventure travellers, rock climbing trails exist for experienced climbers, and it apparently has some of the best scuba diving in Southern California.
Like many locations on this list, Iron Man isn't the only classic movie to be filmed here: Point Dume was the location for the iconic scene in Planet of The Apes when Charlton Heston sees the Statue of Liberty and realises ... he never landed on the Planet of the Apes at all ... in fact, he never left earth.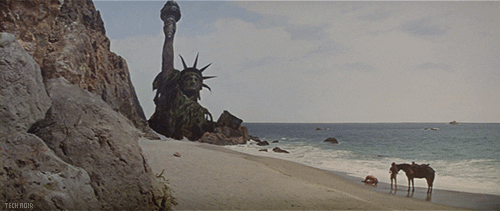 Edwards Air Force Base, Kern County
Stark Industries Aviation Division/Bagram Air Base
When Tony Stark arrived at the Stark Industries Aviation Division to board the private jet he was an hour and a half late for, he actually arrived at Edwards Air Force Base in Kern County, California. The base also doubled as the Bagram Air Base in Afghanistan. Edwards Air Force Base is no stranger to Hollywood movies, having also been used in The Right Stuff, Armageddon and Transformers.
For obvious security reasons, access to the airbase is restricted to civilians. However, general public tours are offered once a month. These include a visit to the Air Force Flight Test Museum and run for about three-and-a-half hours. Bookings are essential and at time of publishing, all tour dates for 2019 are already booked out. Visit the Edwards Air Force Base official website for more information.
Olancha Sand Dunes, California
Kunar Desert, Afghanistan
When Tony Stark escaped Raza's camp wearing his first Iron Man prototype, and crash landed in the Afghani desert, he actually crashed in the Olancha Sand Dunes, in California. These dunes are located two miles east of the small town of Olancha.
Olancha Sand Dunes is a small but scenic dune reserve, accessible via four wheel drive, or walking. It's a beautiful place for hiking and photography, especially at sunrise and sunset, but be aware that there are camping restrictions currently in effect.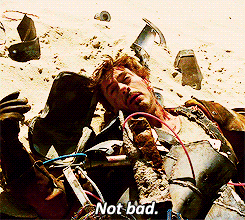 Masimo Headquarters
Stark Industries
The giant building that housed Stark Industries is actually the headquarters of Masimo, a medical manufacturing company. At the time of filming it was owned by Japanese health and nutrition company Nikken.
Because of its imposingly upscale "corporate headquarters" vibe, the building is one of the most popular filming locations in Orange County, Los Angeles. Movies like Dodgeball, Miss Congeniality 2, You Me & Dupree, Transformers and The Informant have been filmed there. Whilst you probably can't explore inside, you'll recognise its exterior on 52 Discovery, Irvine.
Santa Monica Pier
As Stark takes his brand new super suit for a spin, the lights from the amusement park at Santa Monica Pier can clearly be seen. Quintessentially Californian, the iconic Santa Monica Pier is almost 100 years old and features an amusement park, an aquarium, shops, an arcade, bars and restaurants. It also hosts various outdoor events like concerts and movies in summer.
Overlooking the beautiful Californian coastline, Santa Monica Pier is a popular spot for fishing, surfing, swimming, and paddle boarding and bikes are available for rent to explore the Marvin Braude Bike Trail. As well as being a popular tourist destination (with over 6 million visitors every year), Santa Monica Pier has also been the backdrop for, or had cameos in, films like Titanic, Hannah Montana, Pacific Rim Uprising, and Not Another Teen Movie.
Walt Disney Concert Hall
Charity Ball
The Walt Disney Concert Hall in Downtown Los Angeles provides the setting for the Charity Ball that Tony Stark unexpectedly attends, much to the surprise and chagrin of the Big Bad, Obadiah (Jeff Bridges). It kind of fits, given that the MCU is now a part of the Disney family.
Walt Disney's wife, Lillian Disney, gave the City of Los Angeles $50 million for the building of the concert hall, intended as a tribute to her husband Walt and his significant contribution to the arts. The concert hall is the home to the LA Philharmonic Orchestra. We drove past the Walt Disney Concert Hall during our bus tour of Los Angeles, but we didn't go inside.
If you do want to stop in and explore the beautiful concert hall, self guided tours of the concert hall, narrated by actor John Lithgow, are available to visitors and begin in the Grand Avenue Lobby. They are self paced, take about 60 minutes to complete, and cost $10. More information can be found via the website.
It's no secret that I love movies as much as I do travel, and so when the two come together it's a match made in heaven. I love visiting places that bring my favorite films to life. If you're visiting California, with a little Google Maps and imagination, you can walk in the footsteps of Tony Stark, no iron suit required.
Map It Out
Shop It!
Travel in Style
California enjoys a lovely temperature climate almost year round and particularly when in the desert, it can get very warm. It's probably way too hot for a metal super suit, but you can channel Iron Man's iconic red and gold look and still explore California's beautiful outdoors in comfort.
Iron Man (2008), directed by Jon Favreau and produced by Kevin Feige, Marvel Studios. Available on Amazon on DVD and Amazon Prime
Pin It!
If this article inspired your travels, we'd love you to share it! Hover the image below to pin it to your bucket list board on Pinterest!