It was the Easter long weekend, 2015. Greg and I were madly saving for our wedding. We didn't have a lot of money to throw about, but we were getting punished by pre-wedding stress and the demands work and we needed to get away from it all, stat. So, we decided we were going to transform our Kia van into a camper and hit the road for a romantic weekend of freedom camping. We bought the food, we packed the camping gear, ready to set off the next morning…
And woke up Good Friday to what sounded like a group of people tipping buckets of water over our roof.
It wasn't just raining. There were sheets of water pouring down around us. What's worse, the weatherman reported it was likely to stay that way throughout the weekend. Suddenly, the idea of two people and a cattle dog huddled in a Kia van all weekend in the cold rain, not even being able to go to the toilet without getting drenched, got a lot less romantic.
But what to do instead?
As we stood with bleak expressions on our porch, cold hands wrapped around our cups of coffee, watching what Forrest Gump would call "sideways rain" cascading like a waterfall into our yard, we decided there was only one thing to do.
Shut off our phones (we had "no reception"), build the most epic blanket fort of all time in our living room and camp in the house. We watched a heap of movies. We ventured out to OfficeWorks and bought pencils and sketchbooks. I did scrapbooking. We played Uno. We stayed up all night and slept in late.
It became one of my favorite ever camping trips, and this is no mean thing for me to say because camping is genuinely one of my favorite things in the world.
It taught me that just because you don't have the funds, the weather or the time to travel far, it doesn't mean that you shouldn't take a holiday.
And then there's the fact that holidays aren't just a "nice to have" – they actually have some significant health benefits. They reduce stress, improve heart health, improve mental health and strengthen the bonds of our relationships. Despite this, many people aren't taking as many holidays as they should. A recent study found that only 25% of Americans take all of their paid holidays and as many as 42% do not take any at all.
Confession: it has been three years since Greg and I have taken any sort of holiday at all. I feel like our story is probably not unique. We're a couple who are trying to save money to buy a house and set up our family. We'd love to travel all the time. However, we'd also like to buy a house of our own. And then there's the fact that "travel" is kind of different to "holiday" – as anyone who has traveled will tell you.
So what do you do when you need a holiday but you don't have the money saved? Maybe you're saving for a house deposit? Or maybe, like us, you need a holiday right now but you're saving your pennies for a trip to Japan. Maybe you've come home from four weeks of travel, you start work on Monday, you're absolutely exhausted and need a couple of days' holiday from your holiday before you go back.
Enter the rise of the staycation. A "staycation" is a concept, a state of mind. On a staycation, you don't have to leave your hometown. Heck, you don't even have to leave your house. Here's why they're awesome:
They encourage you to look at your hometown with fresh eyes

You save loads of $$$ which you can then spend on other stuff – like an expensive dinner or a show – which you might not have been able to afford if you had to allocate it to airfares, accommodation or pet/house sitters

There's no draining physical travel to a destination (no jet lag or road trip tedium)

You don't have to worry about forgetting to pack something
But how to staycation in style? How to still have a vacation where you see new sights and one that is inspiring and uplifting, totally relaxing and helps you and your partner to bond in privacy, without even leaving your hometown?
Here are 33 ways to make your staycation a trip you'll always remember.
Affiliate Disclosure: Please note, this post may contain affiliate links. Any purchases made through clicking on these links will earn us a small commission at not a cent of extra cost to you. Affiliate links are part of our business model and help keep this site alive. Got concerns? Check out our Privacy Policy and Affiliate Disclosure for more information. Thank you for your support.
Prepare
#1: Plan a loose itinerary
Just like you would on any holiday. What dates will your staycation be? What time do you need off work? Do some research about your local area. What theme parks, museums, attractions or natural parks have you been meaning to explore? What relaxation experiences would you like to have? Are there any local restaurants you've been dying to go out? What movies are being released? What's your budget? Booking a few things in ahead of time will help you make the most of the experience. Just don't go too overboard: this is meant to be a relaxing vacation, not a to-do list.
#2: Reserve any experiences/attractions that need to be booked in advance
As well as adding a little bit of playful structure to your staycation, these help to build up the anticipation in your mind.
#3: Clean house, shop groceries and run errands beforehand
Have a cleaning bee before your staycation starts so you're not tempted to clean while you're on holiday. The idea of a vacation is taking a break. Would you spend your holiday at the Maldives deep cleaning your bungalow? I don't think so. The same goes for groceries, running errands or any home maintenance projects you might be tempted to do with time on your hands at home. Plan out a grocery list of some fun recipes you've been meaning to try if you want to eat in. And don't forget to make sure your yard is spruced up. Clean your barbecue in case you feel like an impromptu cookout and make sure your picnic kit is topped up and ready to go.
#4: Set up little "rest areas" in your home
Strew around some blankies and pillows, hang up hammocks, set up a tepee or build a blanket fort. Create little spaces to curl up in and read, watch movies or take a nap.
#5: Plan your wardrobe
Treat yourself and your partner to a fluffy bathrobe and some fluffy slippers each – just like you would have in a hotel room. Perhaps you'd also like to invest in some sexy lingerie, cute jammies or a new swimsuit for lounging by the pool/at the beach.
#6: Make sure your games cupboard is well stocked
Board games unleash your inner child. Plus, they can be a great way to discover a side of your partner you've never seen before. We love Uno, Clue and Twister. And don't forget some gear for outdoor fun if the weather's gorgeous: a few inexpensive items like a badminton set, a cricket set or a football to toss around are great to have on hand for fun outdoor fitness.
Explore
#7: Be a tourist in your local area
Find some local guides online, head to your local information center, or scan your paper for the rundown of things to do. You might discover some places you never even knew existed! Approach your local stomping ground with the same curiosity as would a tourist. Get out of the car and have a leisurely wander, poke around the cute shops and explore every nook and cranny of local parks/walking trails. What have you walked past a million times before? What would you tell a visitor they simply MUST do when they're in town?
#8: Plan some day trips
Day trips are a great way to venture out from your local area. Research day trips from your local area without the expense of accommodation. Keep them to a maximum of three hours' drive away. Get up early, grab some coffee and donuts on the way, and pack some road trip snacks. Give yourself plenty of time to stop and check out cool places along the way, or to grab a leisurely bite, before you reach your destination.
#9: Get near a water source
Negative ions are proven to reduce stress and promote relaxation, and water is full of them. Get near water however you can, whether it's your local public pool, a nearby stream, river or creek or the beach. Or stay home, recreate the experience with a hammock, an inflatable spa, a cooler for your drinks, a little portable beach grill, and your fave summer tunes. And if you have a pool or a spa at home already, well… lucky you.
#10: Find some new walking trails
Go for a hike for some free fun that keeps you fit at the same time.
#11: Splurge on accommodation
If your budget and circumstances allow, book a few nights away in your city. Keep in mind many hotels offer midweek discount rates (as long as you avoid the school holiday peak periods).
Live the High Life
#12: No cooking for the week
For me, one of the best parts about being on holiday is the part where I don't have to cook or wash dishes. Plus, I'm immersing myself in local tastes and flavors. Do the same on staycation! Treat yourself by going out to dinner and exploring local restaurants and cafes you've been meaning to try. Pro tip: if you do decide to eat in, use paper plates and cutlery to save yourself the washing up if you don't have a dishwasher.
#13: Plan in some fun activities
Play mini golf, go bowling, see a movie and of course if you are lucky enough to have one in your vicinity, visit a theme park or two.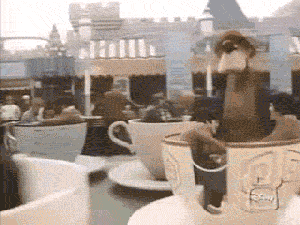 #14: See a show
It may not be Broadway or Vegas (unless you live in New York or Vegas, that is), but most major cities will have a production running at any given time. Or, for a less expensive, more boutique experience, smaller metropolitan centers and even small towns will have productions running with more local theatre groups.
#15: Take a little mini cruise
Many towns/cities on a river or seaway will have a mini cruise, running from day cruises to sunset cruises with dinner. There's no more perfect to test out your sea legs and enjoy a romantic evening on the water.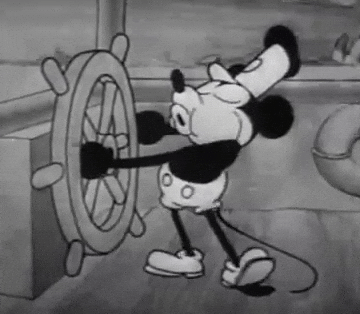 #16: Take a hot air balloon ride
See your local area from a whole new perspective – like, from the sky for example. (If you are afraid of heights, this one is not for you). Many places will offer a champagne breakfast balloon ride for a super romantic indulgence.
Stay In
#17: Consider a technology blackout
If you were overseas, you'd be careful about keeping phone use to a minimum. Those roaming charges can blow out your budget real fast! Plus, you're on holiday. Keep calls to emergencies and necessary calls only. Resist the urge to respond to your messages and emails right away. If you absolutely cannot live without your phone, keep checking messages to once a day.
#18: Put up a 'Do Not Disturb' sign
If you were going on a romantic holiday, it would be kinda weird if you brought your mum and your best friend along, wouldn't it? Lock the door, close the curtains and feel totally guilt-free about losing yourselves in each other during your staycation.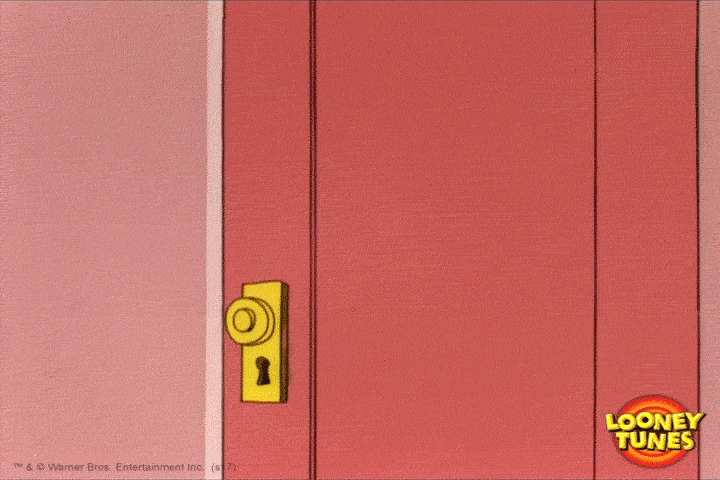 #19: Makeover your bed for the ultimate resort experience
Treat yourselves to some new luxury bed sheets, bedspread, and pillows, deep clean your bedroom before the staycation begins. Set out your fluffiest towels (and after dinner mints), just like you would have in a hotel room.
#20: DIY room service
For a fraction of the cost of the nightly rate of a hotel room, consider hiring a cleaner a few days a week to keep on top of the housework while you're on holiday so you don't have to.
#21: Turn your bathroom into a day spa for the ultimate luxury experience
Set out some candles, bring in some indoor plants, stock up on some fluffy towels and treat yourself to a few face masks, body butters and hair treatments to use.
#22: Hire a mobile masseuse
Treat yourselves to a relaxing couples' massage at home.
#23: Make takeout romantic
A few blankets and plushy cushions on the floor, some candles, fairy lights, your best china, a good drop of wine and an uber-romantic playlist can transform Noodle Box from fast food to an intimate, romantic candlelit dinner for two. Plus you can canoodle all you want without grossing anybody out like you would in a restaurant.
#24: Choose some scented candles/incense/oils
Burn them to make your home smell amazing and soothing.
#25: Make your own "spa detox water"
Fill one of these diffuser water bottles with cucumber, citrus slices, fresh mint and parsley and have your own refreshing, cleansing spa water on hand.
#26: Play a holiday soundtrack
This is limited only by your imagination! Create a playlist that calls to mind the exotic locations you dream of visiting someday.
#27: Set up an outdoor movie theatre
All you need is a projector, some old white sheets, a few string lights and some comfy seating and you have yourself a private cinema under the stars.
#28: Go camping in your own backyard
Camping is so good for you! It resets your circadian cycle, gets you out in the fresh air, and reawakens your inner adventurous child.
#29: Have a three-day long movie marathon
Draw the curtains, make a pillow fort, get out the popcorn maker, load up on movie snacks, string up some fairy lights and set up your projector. You could theme it (Star Wars, Marvel or 80s cheese, for example) or binge on Amazon Prime, or you could even use a little movie magic to travel by selecting films that are as much ode to a destination as they are a story, like La La Land, The Secret Life of Walter Mitty, The Best Exotic Marigold Hotel, The Beach or The Hangover.
#30: Make breakfast in bed
One of the most luxurious parts of being on holiday is the joy of breakfast in bed. Croissants/pastries, fresh fruit and yoghurt with filtered coffee make for an elegant, easy and luxurious breakfast. Don't forget some bed trays to avoid spills. Alternate mornings to make it for one another so that you each get a chance for a sleep in. Then snuggle up, burn some essential oils, flick on the TV and enjoy a long breakfast in the comfort of your room.
#31: Make cocktails
Just because you're not sipping them in Cancun or on a rooftop bar in Melbourne doesn't mean you can't enjoy a good cocktail. Being able to make at least one signature cocktail is a life skill. Learn to master one of the classics or get creative and invent your own, then relax with a pitcher on your balcony as the sun goes down. Bliss!
#32: Take lots of photos
Make sure you document the memories of your staycation just as you would any other holiday. Take photos of the meals you've enjoyed out, the kickass blanket fort you built for your movie marathon, the camp set up in your backyard or your adventures on day trips.
#33: Take plenty of naps
I always historically resisted naps – as a child because they interrupted precious playtime and as an adult, because done wrong, they can leave you feeling groggier and more fatigued than you were beforehand. However, done correctly, daytime naps can be breathtaking. They're especially great after a shower or bath, when you're feeling fresh and clean, and are ideal mid-afternoon (too early and you won't feel sleepy, too late and you'll have trouble sleeping later). Find a really comfy place to curl up and make sure that the room is an ideal temperature. Close the curtains and dim the lights. Put on some relaxing music if you have to, and set a timer for 20-30 minutes (any greater than this and you may feel grouchy and tired afterward). Then close your eyes and go chasing those zzzs for the perfect staycation indulgence.
We love to travel, but we do love the opportunity for a good ole staycation too. They provide an opportunity to get to know parts of your hometown that you never noticed before, or to spend time at home recharging guilt free. Who says you have to go to the other end of the world to have an adventure or a vacation? Adventures and holidays are a state of mind able to be called upon at any time and limited only by the confines of your imagination.