WHO ARE WE?
Want to get to know the people behind Travel Popcorn?
Check out our About page to read more of our story and get to know us. It's so much friendlier that way, don't you find?
Once you've done that, shoot us through an email and introduce yourself. We get such a thrill out of connecting with our readers and we'd love to hear from you.
Welcome to Travel Popcorn
We're thrilled you found us.
We were inspired to start Travel Popcorn after an unforgettable honeymoon trip to the USA to visit Disneyland in 2015. We are based on the Gold Coast, Queensland. Whilst our blog, therefore, has a distinct Australian theme park flavour, we hope to be able to expand it to cover destinations worldwide as we travel the globe. It is our hope and our mission that this blog inspires you to plan your own adventure!
Connect with us
Let's face it, who thinks to remember to come and check back to a blog to see if there are any updates? Ain't nobody got time for that.
Let us make it easier for you!
Sign up for our newsletter and get updates on the latest posts to drop on our blog delivered straight to your inbox, as well as monthly worldwide theme park news. You will also receive notifications of EXCLUSIVE special offers through our affiliates to make your next theme park adventure PLUS you will receive our free eBook, The Anxious Introvert's Guide to Travel: 70+ tips for travelling as an anxious introvert without draining your social battery or letting your anxiety hold you back from living life to your fullest.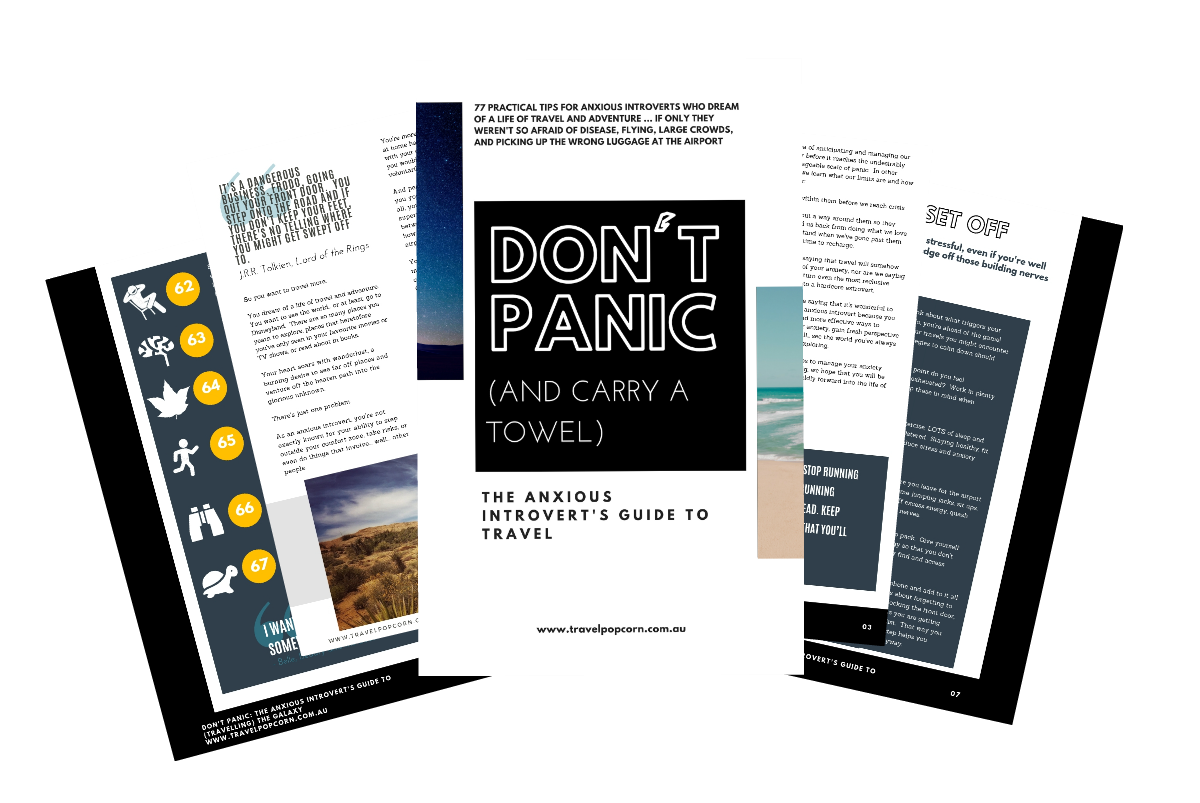 We're offering it for free EXCLUSIVELY to our subscribers and we'd love you to have it!
We hate spam and we would never, ever spam you.
Plus, if you get sick of us, we won't take it personally. You can unsubscribe at any time.
Sound good? Fill your details into the form below to subscribe and get your free tips.
Come and find us on social media…
Like us on Facebook and keep updated on our latest blog posts, the latest theme park news around the globe, travel quotes to inspire your wanderlust and Disney memes. Seriously, who doesn't like Disney memes?
We love taking photos of our adventures – come and look through our album on Instagram.

Pinterest is our FAVOURITE playground for inspiration, travel tips and destination ideas. Come and play with us here.
Still here? Yay! Let's start exploring. Hop on over to the Blog and get planning!
If you're interested in working or collaborating with us, read more on our Work With Us page. We'd love to hear from you.
Enjoy the ride!
Rhi & Greg